This page lists selected publications and presentations by Institute for Bioethics and Health Policy faculty. Where possible, access to the publication and information about the presentation is provided. 
Click on any of the years listed below to view the list of publications or presentations for that specific year: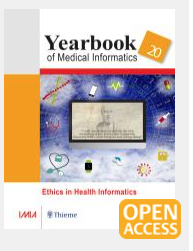 2023 2022 2021 2020 2019 2018 2017 2016  
---
Publications
2023
Armstrong D, Brosco JP, Flores G. Urgent Priorities for Optimizing the Health, Health Care, and Well-Being of Children. Big Ideas 2023/First Focus on Children, 2023, https://firstfocus.org/wp-content/uploads/2022/12/BigIdeas2023.pdf.
Salerno J, Coughlin SS, Goodman KW, Hlaing WM. Current ethical and social issues in epidemiology. Annals of Epidemiology, 2023;80:37-42. https://doi.org/10.1016/j.annepidem.2023.02.001
2022
Brosco JP, Castellands TH, Gelpi A. Newborn Screening in Latin America: A Window on the Evolution of Health Policy. OBM Genetics 2022; 6(1),

doi:

10.21926/obm.genet.2201146 

Brosco JP. Review of Raz M, How the American Child Welfare System Lost its Way, Bulletin of the History of Medicine 2022;96:145-146.

DOI: 

10.1353/bhm.2022.0010
Chung WK, Berg JS, Botkin JR, Brenner SE, Brosco JP et al. Newborn screening for neurodevelopmental diseases: Are we there yet? American Journal of Medical Genetics 2022:1-9.

https://doi.org/10.1002/ajmg.c.31988

Schmidt RD, Armstrong FD, Horigian VE, Swilley-Woods G, Alonso B, Jackson D, Natale R, Jent J, Schladant M, Nelson S, Brosco JP. Aiming High: Monitoring Population Level Indicators of Child Wellbeing as a Goal of Community-Academic Partnerships. Maternal and Child Health Journal 2022. https://doi.org/10.1007/s10995-021-03333-x
Cohen T. The Next Pandemic: A Pragmatic and Ethical Discussion About the Looming Threat of Antibiotic Resistance. Voices in Bioethics 2020, Vol. 8. https://journals.library.columbia.edu/index.php/bioethics/article/view/9509
Korngiebel DM, Solomonides A, Goodman KW. Ethical and Policy Issues. In Cohen TA, Patel VL, Shortliffe EH, eds., Intelligent Systems in Medicine and Health: The Role of AI. Cognitive Informatics in Biomedicine and Healthcare series. Cham: Springer Nature 2002, pp. 505-525.
Lehmann CU, Fultz Hollis K, Petersen C, DeMuro PR, Subbian V, Koppel R, Solomonides AE, Berner ES, Pan EC, Adler-Milstein J, Goodman KW. Selecting venues for AMIA events and conferences: guiding ethical principles. Journal of the American Medical Informatics Association 2022 May 17:ocac073; 10.1093/jamia/ocac073. Epub ahead of print. PMID: 35579334.

Litewka S, Moreno JD. Is Russia's Research Ethics Culture Reliable? Ethics and Human Research 2022; 44:1-4. https://onlinelibrary.wiley.com/doi/abs/10.1002/eahr.500145

2021
2020
2019
2018
2017
2016
2015
2014
Goodman KW, Cushman R, Miller RA. Ethics in Biomedical and Health Informatics: Users, Standards, and Outcomes. In: Shortliffe E., Cimino J. (eds) Biomedical Informatics. Springer, London. 2014. pp 329-353 https://doi.org/10.1007/978-1-4471-4474-8_10
---
Selected Presentations
For international presentations click here.
2020
2019
Champney TH. Symposium: Human Tissue Ethics in Anatomy, Past and Present, From Bodies to Tissues to Data, Center for the History of Medicine, Countway Library HMS, Boston, April 4.
Weng C, Murphy S. Pathak J, Embi P, Goodman KW (moderator). Enabling medicine-based evidence using large-scale clinical data research networks: State of art, impact, challenges, and future work. American College of Medical Informatics Winter Symposium, Fort Myers, Florida, January 26.
Goodman KW, Roew E, Lipton, Z, Purves D. Legal and ethical issues in medical applications of artificial intelligence. Promise and Problems in Emerging Technology: Shaping the Societal Impact of Artificial Intelligence, University of Florida Department of Philosophy and School of Law, Gainesville, February 28.
Deria R, Goleman L, Goodman KW (moderator). Panel on race and bioscience. American Association for Practical and Professional Ethics Annual Conference, Baltimore, March 2.
Goodman KW. Direct-to-consumer genetic testing.  18th Gordon L. Snider Critical Issues Workshop: Detection of Alpha-1 Antitrypsin Deficiency: The Past, Present and Future. Alpha-1 Foundation, Orlando, June 23.
Litewka S. Global Standards for Research Integrity Models. Workshop on International Graduate Students/Post-Docs and Education in the Responsible Conduct of Research. University of California, Riverside Graduate Division. Riverside, California, March 21.
2018
Hildebrandt S, Champney TH. Chairs, Anatomy in Transition: Challenges and Opportunities Addressed Through Historical and Ethical Inquiry, American Association of Anatomy, April 24.
Champney TH. Who Are You? The Ethics of HIPAA, Privacy & Body Donors. American Association of Clinical Anatomy, HIPAA & PHI in Anatomical Donation, Education & Research, Anatomical Services Committee Symposium, July 10th.
Champney TH. The Business of Bodies: Human Tissue Ethics and Commercialization, Harvard University Human Tissue Use Symposium.
Goodman KW. Clinical futility: Balancing science, ethics, law – and the psychology of hope. Grand Rounds, Moffitt Cancer Center, Tampa, March 23.
Goodman KW. Bioethics and precision medicine: From little genes to big data. Total Exposure Health 2018 Conference, Pacific Northwest National Laboratory, Bethesda, September 6.
Goodman KW. Intelligent machines, big data and epidemiology: From ethics to policy. Society for Epidemiologic Research and American College of Epidemiology, joint webinar, October 16.
Goodman KW. Keynote: Big Data ethics, from writing code to coding rights in an era of intelligent machines. Ethics and Responsible Conduct of Research Sessions, Sigma Xi, Annual Meeting, San Francisco, October 27.
Goodman KW, Tierney W, Chute C. ACMI Debate: Biomedical researchers should have access to patient data without their consent. AMIA 2018 Annual Symposium, San Francisco, November 5.
2017
Goodman KW. Patients' duty to share data – because they benefited from the data of others. Ethical, Legal and Social Implications of Learning Health Systems Symposium, University of Michigan Department of Learning Health Systems, Ann Arbor, November 15.
Goodman KW. Ethics, Epidemiology and eHealth: Managing (Very) Big Data in a Networked World. Centers for Disease Control and Prevention Public Health Ethics Committee and the Office of the Associate Director for Science, Atlanta, November 17.
Goodman KW. Presidential Symposium: Ethics and the electronic medical record. The Florida Psychiatric Society 2017 Fall CME Meeting. Florida Psychiatric Society, Sarasota, October 7.
Goodman KW. Data, research, clinical outcomes—the duty of patients and institutions to share all of it. Grand Rounds in Population Science, Moffitt Cancer Center, Tampa, June 8.
Goodman KW. Ethical considerations in the use of virtual reality. Ethics in Investigational & Interventional Uses of Immersive Virtual Reality (e3iVR), University of Wisconsin-Madison, April 26.
Goodman KW. Big data sharing: Software engineering ethics, reproducibility and curriculum development. Networking and Information Technology Research and Development Program, National Science and Technology Council, Executive Office of the President of the United States, Arlington, VA, January 26.
2016