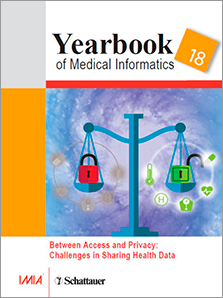 This page lists selected publications and presentations by Institute for Bioethics and Health Policy faculty. Where possible, access to the publication and information about the presentation is provided. 
Click on any year below to view the list for that specific year:
---
Publications
2021
Heitman L, Litewka S. Responsible Conduct of Research.  In: Itlis A and Mackay D, eds. Oxford Handbook on Research Integrity, Oxford: OUP, Forthcoming 2021. 
2020
2019
2018
2017
Brosco JP, Feudtner C. Shared decision making for children with Trisomy 13 and 18. JAMA Pediatrics. 2017;171(4):324-325. DOI: 10.1001/jamapediatrics.2016.4943
Champney TH. Authorship guidelines for anatomical studies. Clinical Anatomy. 

2017 May;30(4):429.

 

DOI:

10.1002/ca.228

38

Champney TH. The lack of memorial services in for-profit and non-profit willed body companies in the United States. In: Štrkalj G, Pather N, eds., Commemorations and Memorials: Exploring the Human Face of Anatomy 

[Internet].

 Singapore: World Scientific Publishing, 2017, pp.: 41-48. 

DOI:

 10.1142/9789813143159_0004               
Kahn PA, Champney TH, Hildebrandt S. The incompatibility of the use of unclaimed bodies with ethical anatomical education in the United States. American Association of Anatomists. 2017 Mar;10(2):200-1. DOI: 10.1002/ase.1672 (Correspondence)

         

 
Goodman KW. Health information technology as a universal donor to bioethics education. Cambridge Quarterly of Healthcare Ethics. 2017;26(2):342-347. 10.1017/S0963180116000943.
Holt GE, Sarmento B, Kett D, Goodman KW. An unconscious patient with a DNR tattoo. New England Journal of Medicine. 2017;377(22):2192-2193. 10.1056/NEJMc1713344 (Correspondence)
Salerno J, Knoppers BM, Lee LM, Hlaing WM, Goodman KW. Ethics, big data and computing in epidemiology and public health. Annals of Epidemiology. 2017;27:297-301.  10.1016/j.annepidem.2017.05.002. 
Tenenbaum JD, Goodman KW. Beyond the Genetic Information Nondiscrimination Act: ethical and economic implications of the exclusion of disability, long-term care and life insurance. Personalized Medicine. 2017;14(2):153-157. 10.2217/pme-2016-0078.
Kareff S, Goodman KW. Ethics in MD/MPH curricula: A case study describing unique considerations for dual-degree students. MedEdPublish. 2017; 6(2): 2. DOI: 10.15694/mep.2017.000064.
Knoppers BM, Isasi R, Caulfield T, Kleiderman E, Bedford P, Illes J, Ogbogu U, Ravitsky V, Rudnick M. Human gene editing: revisiting Canadian policy. npj Regenerative Medicine. 2017, 2:3;1-2. 10.1038/s41536-017-0007-2.
Isasi R. Bioethics: Justice in genomics. Nature. 2017; Nov;551(7680):296-7. DOI: 

10.1038/551296a

Knoppers BM, Leader A, Hume S, Shoubridge EA, Isasi R, Noohi F, et al. Mitochondrial Replacement Therapy: The Road to the Clinic in Canada. Journal of Obstetrics and Gynaecology Canada. 2017 Oct;39(10):916-8. PMID: 28733061. 10.1016/j.jogc.2017.05.007. 
Kim J-H, Kurtz A, Yuan B-Z, Lomax G, Loring J, Crook J, Ju J-H, Clarke L, Inamdar MS, Pera M, Firpo M, Sheldon M, Rahman N, O'Shea O, Pranke P, Zhou Q, Isasi R, Rungsiwiwut R, Kawamata S, Oh S, Ludwig T, Masui T, Novak T, Takahashi T, Fujibuchi W. "Report of the International Stem Cell Banking Initiative workshop activity: current hurdles and progress in seedstock banking of human pluripotent stem cells". Stem Cells Translational Medicine. 2017 Nov;6(11):1956-1962. 10.1002/sctm.17-0144
Illes J, Sipp J, Kleiderman E, Benjaminy S, Isasi R, Lomax G., Master Z, McCormick J, Ogbogu U, Ravitsky V, Robillard J, Rossi F, Wilson B, Zarzeczny A. "A Blueprint for the Next Generation of ELSI Research, Training, and Outreach in Regenerative Medicine". NPJ Regenerative Medicine. 2017 July 5;2:21. 10.1038/s41536-017-0026-z.
Isasi R. Human Genome Editing: Reflections on Policy Convergence and Global Governance. Genomeditierung – Ethische, rechtliche und kommunikations – wissenschaftliche Aspekte im Bereich der molekularen Medizin un Nutzplanzenzüchtung. Zeitschrift für Medizin-Ethik-Recht – ZfMER (Editor) 1(Jg.8) (2017). DOI: 10.5771/9783845291901-287.
Knoppers BM, Isasi R, Caulfield T, Kleiderman E, Bedford P, Illes J, et al. Human gene editing: revisiting Canadian policy. NPJ Regenerative Medicine. 2, 3 (2017). PMID: 29302340 DOI: 10.1038/s41536-017-0007-2 
Deakin ND, Cronin T, Trafford P, Olvey S, Roberts I, Mellor A, Hutchinson PJ. Concussion in motor sport: A medical literature review and engineering perspective. Journal of Concussion. 2017; 1: January 1, 2017, 10.1177/2059700217733916
Diekema DS, Leuthner SR, Vizcarrondo FE, eds.  Bioethics Resident Curriculum: Case-Based Teaching Guides. Elk Grove Village, IL: American Academy of Pediatrics, 2017. Available at https://www.aap.org/en-us/about-the-aap/Committees-Councils-Sections/Section-on-Bioethics/Pages/Bioethics-Case-Based-Teaching-Guides-for-Resident-Training.aspx.
2016
2015
---
Presentations
2020
2019
Champney TH. Symposium: Human Tissue Ethics in Anatomy, Past and Present, From Bodies to Tissues to Data, Center for the History of Medicine, Countway Library HMS, Boston, April 4.
Champney TH. "The Business of Bodies: Human Tissue Ethics & Commercialization," University of Zurich Bioethics Institute, March 13.
Weng C, Murphy S. Pathak J, Embi P, Goodman KW (moderator). Enabling medicine-based evidence using large-scale clinical data research networks: State of art, impact, challenges, and future work. American College of Medical Informatics Winter Symposium, Fort Myers, Florida, January 26.
Goodman KW, Roew E, Lipton, Z, Purves D. Legal and ethical issues in medical applications of artificial intelligence. Promise and Problems in Emerging Technology: Shaping the Societal Impact of Artificial Intelligence, University of Florida Department of Philosophy and School of Law, Gainesville, February 28.
Deria R, Goleman L, Goodman KW (moderator). Panel on race and bioscience. American Association for Practical and Professional Ethics Annual Conference, Baltimore, March 2.
Goodman KW. Precision medicine, big data and global science ethics: A U.S. perspective. Korean Parliamentarian Forum on Global Health: The Global Legislation Trends in Precision Medicine and Big Data, Seoul, April 22.
Goodman KW. Meta-Analysis: A Missing Component of RCR Curricula and Ethics Studies of Research Methods. 6th World Conference on Research Integrity; poster. Hong Kong, June 4.
Goodman KW. Direct-to-consumer genetic testing.  18th Gordon L. Snider Critical Issues Workshop: Detection of Alpha-1 Antitrypsin Deficiency: The Past, Present and Future. Alpha-1 Foundation, Orlando, June 23.
Goodman KW. Including ethics advice in electronic health record systems. Ninth Cambridge Consortium for Bioethics Education, Cambridge University Press, Paris, July 4.
Goodman KW. Ethical challenges and opportunities in AI for local and global health (pre-recorded in Beijing). Beijing Summit on Health Data Science, Peking University, Beijing, July 14
Litewka S. Big Data, Artificial Intelligence, Genome Editing and Bioethics in the XXI Century. IV International Symposium on Bioethics. Pontifical University of Porto Alegre, Porto Alegre, Brazil, September 25-27.
Litewka S. Historical Consideration on Genome Editing, Organoid and Stem Cell Research. Workshop on Ethical and Legal Challenges for Latin America. University of Los Andes, Bogota, Colombia, September 20.
Litewka S. International Considerations on Research Intergrity. Universidad Industrial de Santander (UIS), Bucaramanga, Colombia, April 26-27.
Litewka S. International Initiatives on Research Integrity. International Course on Research Integrity. Institute for Evaluation on Health Technologies and Public Policies (ESSALUD), Lima, Peru, July 25.
Litewka S. Global Standards for Research Integrity Models. Workshop on International Graduate Students/Post-Docs and Education in the Responsible Conduct of Research. University of California, Riverside Graduate Division. Riverside, California, March 21.
Litewka S. Ethical Controversies in Gene Editing and the use of Human Organoids. Escuela Nacional de Ciencias Biológicas Santo Tomás. Ciudad de México, México, January 23.
2018
Hildebrandt S, Champney TH. Chairs, Anatomy in Transition: Challenges and Opportunities Addressed Through Historical and Ethical Inquiry, American Association of Anatomy, April 24.
Champney TH. Who Are You? The Ethics of HIPAA, Privacy & Body Donors. American Association of Clinical Anatomy, HIPAA & PHI in Anatomical Donation, Education & Research, Anatomical Services Committee Symposium, July 10th.
Champney TH. The Business of Bodies: Human Tissue Ethics and Commercialization, Harvard University Human Tissue Use Symposium.
Goodman KW. Clinical futility: Balancing science, ethics, law – and the psychology of hope. Grand Rounds, Moffitt Cancer Center, Tampa, March 23.
Goodman KW. Moral challenges of medical machines & Ethics and information technology. 5th Day of Bioethics. Medical University of Pleven, Bulgaria, and Bulgarian Association of Bioethics and Clinical Ethics, April 19.
Goodman KW. Artificial intelligence and health Care. Ethics and AI for Good Health symposium, University of Toronto, June 11.
Goodman KW. Ethics, science and authorship: The growth of knowledge in the 21st century. Third International Conference on Ethics in Jordan. Jordan University of Science and Technology, Irbid, July 3.
Goodman KW. Ethics, information technology and TB. Digital Health Technologies for a World Free of TB (US AID), New Delhi (by videoconference), July 26.
Goodman KW. Bioethics and precision medicine: From little genes to big data. Total Exposure Health 2018 Conference, Pacific Northwest National Laboratory, Bethesda, September 6.
Goodman KW. Big data, small data and artificial intelligence. Update in Research and Public Health Ethics. World Health Organization, Geneva, September 28.
Goodman KW. Intelligent machines, big data and epidemiology: From ethics to policy. Society for Epidemiologic Research and American College of Epidemiology, joint webinar, October 16.
Goodman KW. Keynote: Big Data ethics, from writing code to coding rights in an era of intelligent machines. Ethics and Responsible Conduct of Research Sessions, Sigma Xi, Annual Meeting, San Francisco, October 27.
Goodman KW, Tierney W, Chute C. ACMI Debate: Biomedical researchers should have access to patient data without their consent. AMIA 2018 Annual Symposium, San Francisco, November 5.
Goodman KW, Reis A. Information technology and universal health coverage: Opportunities and ethical challenges for big data and artificial intelligence, World Congress on Bioethics, Bangalore, India, December 6.
Litewka S. Big Data, Artificial Intelligence and Ethics. Sri Ramachandra University, Chennai, India, December 10.
Litewka S. Standards for the Responsible Conduct of Research of Research in the United States of America. Asian Pacific Economic Cooperation (APEC) Guiding Principles for Research Integrity Consensus Meeting. Australian Embassy, Tokyo, Japan, November 19-21.
Litewka S. Strategies for Implementing a Research Integrity Program. VI National Dialogue on Research Ethics. National University of Colombia. Bogota, Colombia, October 29-30.
Litewka S. Adaptive Designs in Clinical Trials. CIDEIM, Cali, Colombia, October 10.
Litewka S. Course on Research Integrity. Third Encounter on Bioethics, Universidad Veracruzana, Xalapa, Mexico, September 27-28.
Litewka S. Short Courses on Research Ethics. National University of Colombia. Bogota, Colombia, June 18-23. Image
Litewka S. Seminars on Research Integrity. Anahuac University, Mexico City, May 17-18.
Litewka S. Asymmetries in International Collaborative Research, Vulnerability in Clinical Research, International Considerations on Research Integrity. Cuba Health 2018, Center for Clinical Research, Havana, April 20-24.
Litewka S. Research Ethics in Latin America. Clinical Research Initiative for Gloabl health (CRIGH). Tokyo, Japan,

March 7-8, 

2018

.  

Litewka S. Contemporaneous Aspects of Research Integrity. Institute of Biotechnology, Autonomous University of Cuernavaca, Cuernavaca, Mexico, March 12-13.
2017
Champney TH. No money involved: Non-financial conflicts of interest. University of Zurich, October 25
Goodman KW. Patients' duty to share data – because they benefited from the data of others. Ethical, Legal and Social Implications of Learning Health Systems Symposium, University of Michigan Department of Learning Health Systems, Ann Arbor, November 15.
Goodman KW. Ethics, Epidemiology and eHealth: Managing (Very) Big Data in a Networked World. Centers for Disease Control and Prevention Public Health Ethics Committee and the Office of the Associate Director for Science, Atlanta, November 17.\
Goodman KW. Presidential Symposium: Ethics and the electronic medical record. The Florida Psychiatric Society 2017 Fall CME Meeting. Florida Psychiatric Society, Sarasota, October 7.
Goodman KW. Clinical research and the challenge of balancing profit and progress. 2nd International Conference on Ethics in Jordan: Clinical Trials. Jordan University of Science and Technology, Irbid, August 2.
Goodman KW. Data, research, clinical outcomes—the duty of patients and institutions to share all of it. Grand Rounds in Population Science, Moffitt Cancer Center, Tampa, June 8.
Goodman KW. Ethical considerations in the use of virtual reality. Ethics in Investigational & Interventional Uses of Immersive Virtual Reality (e3iVR), University of Wisconsin-Madison, April 26.
Goodman KW. Big data sharing: Software engineering ethics, reproducibility and curriculum development. Networking and Information Technology Research and Development Program, National Science and Technology Council, Executive Office of the President of the United States, Arlington, VA, January 26.
2016