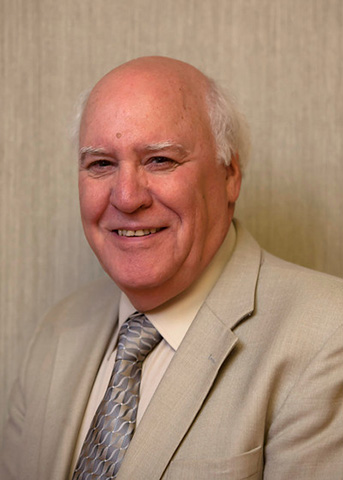 Title/Position: Director, CITI Program
Profile:
Dr. Braunschweiger earned his Ph.D. at the University of Buffalo. After spending time at Allegheny General Hospital in Pittsburgh PA and at AMC Cancer Center in Denver, Co, he came to the University of Miami in 1990, and in 1994 was promoted to Professor in the Department of Radiation Oncology, at the Sylvester Cancer Center in the Miller Medical School. Dr. Braunschweiger conducted NIH funded basic research in the sensitivity of tumor cells to ionizing radiation and has authored numerous peer reviewed papers on experimental cancer therapeutics and cellular radiation sensitivity.
In 1997, Dr. Braunschweiger was appointed Chair of the University of Miami Institutional Animal Care and Use Committee and Director of the Office of the IACUC. He held this University wide committee chairmanship position for nearly 13 years.
In 2000, Dr. Braunschweiger founded the Collaborative Institutional Training Initiative (CITI) Program. CITI, administered at the University of Miami, now provides a multi-language, customizable web based instructional program (http://www.citiprogram.org) in Human Subjects Protection and the Responsible Conduct of Research to over 2000 organizations around the world. More than 3 million people have completed a CITI Program course since September, 2000. Currently more than 70,000 courses per month are served to the global research community.  In 2006 Dr. Braunschweiger launched the CITI RCR Working Group and in May 2007, Dr. Braunschweiger and Dr. Mike Fallon, at the Atlanta VA, completed an adaptation of the VA's basic animal welfare training program (researchtraining.org) to the CITI presentation paradigm to create the CITI Lab Animal Welfare Program.  Dr. Braunschweiger was named the CEO of the CITI Program at the University of Miami in 2011.
Dr. Braunschweiger teaches research ethics to graduate students and fellows at the University of Miami. He has served as a study section reviewer for the NIH and has received funding from the Department of the Navy, the Department of Energy and the ORI for ethics education projects. Dr. Braunschweiger received an NIH/Fogarty Foundation grant to support the Pan American Bioethics Initiative (PABI) and to facilitate the development of research ethics education programs in Latin America and the Caribbean.
email: pbraunsc med.miami.edu
telephone: 305-243-7970
fax: 305-243-6416
CITI Program
University of Miami Miller School of Medicine
PO Box 016960
Miami, Florida 33101