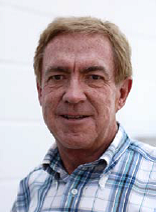 Title/Position: Ethics Consultant
Profile:
Stephen Olvey, M.D.
Associate Professor of clinical Neurology and Neurosurgery, University of Miami Miller School of Medicine
Dr. Stephen Olvey is an associate professor of clinical Neurology and Neurosurgery at the University of Miami Miller School of Medicine. He is vice chair of the University of Miami Hospitals and Clinics Ethics Committee and the Jackson Health System Adult Ethics Committee.
He served as the Director of the Neuroscience Intensive Care Unit at Jackson Memorial Hospital for 25 years. He remains active in motor sports as a member of the Fédération Internationale de l'Automobile Medical Commission, a consultant to Indy Car Series and Motor Sports Director of the University of Miami Concussion Program.
Dr. Olvey was graduated by Indiana University Medical School in 1969 and soon thereafter became the Assistant Medical Director of the Indianapolis Motor Speedway. Three years later, he developed the first U.S. traveling motorsports medical team for the United States Auto Club (USAC).  When Championship Auto Racing Teams (CART) separated from USAC, he became CART's Director of Medical Affairs until 2003, when the original series became Champ Car. In 1982, Dr. Terry Trammell joined Olvey at CART and they have worked closely together ever since. Additionally, Olvey developed the medical program for the Circuit of Americas in Austin, Texas, as Chief Medical Officer for four years.
He has published several articles on motor sports medicine, often collaborating with Dr. Trammell. His primary interests are traumatic brain injury and concussion, including related ethical issues. He has also authored two books, including Rapid Response, an autobiography of his career in motor sport medicine.   
Selected Publications
Bedolla J, Santelli J, Sabra J, Cabanas JG, Ziebell C, Olvey S..Elite Motorcycle Racing: Crash Types and Injury Patterns in the MotoGP Class. Am J Emerg Med 2016;34(9):1872-5. 
Sabra JP, Cabañas JG, Bedolla J, Borgmann S, Hawley J, Craven K, Brown C, Ziebell C, Olvey S. Medical support at a large-scale motorsports mass-gathering event: the inaugural Formula One United States Grand Prix in Austin, Texas. Prehosp Disaster Med 2014 29(4):392-8. 
Sanchez JJ, Bidot CJ, O'Phelan K, Gajavelli S, Yokobori S, Olvey S, Jagid J, Garcia JA, Nemeth Z, Bullock R.Neuromonitoring with microdialysis in severe traumatic brain injury patients. Acta Neurochir Suppl. 2013;118:223-7.