Faculty

Professor of Clinical Pediatrics, University of Miami Miller School of Medicine
Associate Director, Mailman Center for Child Development
Dr. Brosco completed an M.D. and a Ph.D. in the history of medicine at the University of Pennsylvania. He served as chief resident after training in pediatrics at the University of Miami/Jackson Memorial Hospital, and he is board-certified in Pediatrics and in Developmental-Behavioral Pediatrics. He completed his tenure…
---

Director, Business Ethics Program; Co-Director, UM Ethics Programs
Anita Cava is Professor of Business Law in the UM School of Business.  Professor Cava's research interests are the legal and ethical aspects of health administration as well as corporate/community engagement and business ethics.  As part of the Legal, Ethical and Social Implications (ELSI) Workgroup at UM, funded by the Robert Wood Johnson Foundation's Project Health Design, she addressed conundrums being generated by electronic health information.  Her article, Health Privacy…
---

Director, Clinical Ethics Program
Dr. de Velasco, Voluntary Associate Professor of Medicine, received his medical degree from the University of Miami Miller School of Medicine. After his medical internship at Jackson Memorial Hospital he joined the Indian Division of the Public Health Service where he served as a medical officer in the Zuni and Navajo reservations for two years. Returning to Miami, he completed his internal medicine residency and nephrology fellowship at the Jackson Memorial/Veterans Administrations programs with…
---

Dr. Robin Fiore joined the University of Miami Ethics Programs in 2010 and went on voluntary status in 2015. Formerly, she was Adelaide R. Snyder Professor of Ethics and Associate Professor of Philosophy at Florida Atlantic University, Boca Raton, Florida. While at FAU, she served as Senior Assistant Vice President for Research Ethics (2006-2008) and as Special Assistant to the Dean of Arts and Letters for Ethics Initiatives (2004-2008) and as Director of FAU's Ethics, Law & Society Certificate…
---

Director, Institute for Bioethics and Health Policy; Co-Director, UM Ethics Programs
Kenneth W. Goodman, PhD, FACMI, is founder and director of the University of Miami Miller School of Medicine's Institute for Bioethics and Health Policy and co-director of the university's Ethics Programs. The Institute has been designated a World Health Organization Collaborating Center in Ethics and Global Health Policy, one of nine in the world.He is a co-founder of the North American Center for Ethics and Health Information Technology, a partnership with the Center for Bioethics at Indiana University…
---

Research Assistant Professor
Rosario Isasi, J.D., M.P.H., is a Research Assistant Professor at the Miller School of Medicine with appointments in the Dr. J. T. Macdonald Foundation Department of Human Genetics, the Institute for Bioethics and Health Policy, the John P. Hussman Institute for Human Genomics and the Interdisciplinary Stem Cell Institute. Professor Isasi has built an international reputation as a scholar with particular expertise in the area of comparative law and ethics regarding genomics and regenerative medicine.…
---

Director, International Program
Sergio Litewka, M.D., M.P.H. Associate Research Professor, DeWitt Daughtry Family Department of Surgery of the University of Miami Leonard M. Miller School of Medicine. Dr. Litewka completed his medical degree at the University of Buenos Aires and his master's in public health at the University of El Salvador, also in Buenos Aires, Argentina. He is a faculty member in the UM Department of Surgery and the director of global bioethics at the University of Miami Institute of…
---
Faculty Affiliates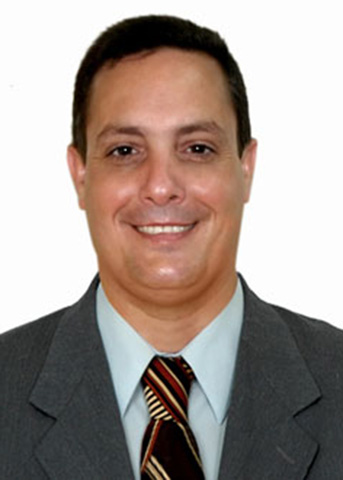 Visiting Scholar
Roberto Cañete Villafranca, M.D., M.S., Ph.D., is Professor of Parasitology, Biosafety and Bioethics at the University of Medical Sciences in Matanzas, Cuba, and Researcher at the Center of Hygiene, Epidemiology and Microbiology in Matanzas. He is president of the Matanzas Chapter of the Cuban Society of Microbiology and Parasitology. His areas of expertise include clinical trials, research ethics, ethics and public health, parasitology, and the development of public health professionals and…
Read Full Bio »
---
Professor, Cell Biology and Anatomy
Dr. Champney earned his Ph.D. in Biomedical Research at the University of Texas Health Science Center at San Antonio in 1984. His research investigated the role of the pineal gland and its hormone melatonin on integrative physiology. He completed a one year postdoctoral fellowship at the University of Delaware investigating Reproductive Physiology and then accepted a faculty position at Texas A&M University's College of Medicine. He spent 18 years at Texas A&M University…
Read Full Bio »
---
Health Policy Advocate
Dr. Ann-Lynn Denker is a nurse educator, researcher, nursing consultant and health policy expert. Dr. Denker has extensive experience in clinical practice, education and research including roles of pediatric clinical nurse specialist, director of research, (IRB) human subjects, privacy and clinical electronic systems. She currently teaches graduate students at the Barry University School of Nursing. She has served as the director of the Florida Action Coalition (Future of Nursing)…
Read Full Bio »
---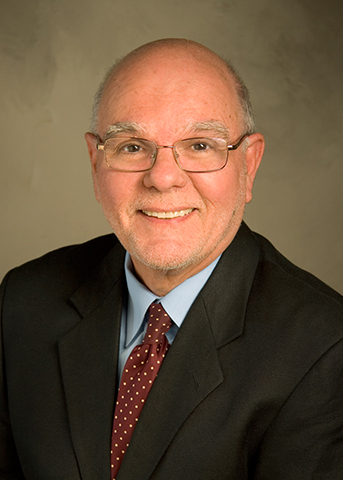 Health Policy Advocate
Dr. Vizcarrondo attended Temple University Medical School in Philadelphia and received a masters degree, in bioethics from Trinity International University in Deerfield, IL. He completed a residency in pediatrics at University Hospital, University of Puerto Rico Medical Sciences Campus, and sub-specialty training in pediatric cardiology at University Hospital, Puerto Rico, and Kings County Medical Center at New York University.
An active duty U.S. Air Force officer,…
Read Full Bio »
---
In Memoriam
One of the founders of the field of bioethics in the United States.
 "Chuck," as he was known, and his longtime friend and collaborator Prof. Bernard Gert, helped establish the Dartmouth Hitchcock Medical Center Ethics program in the mid-1970s and, later, the Mary Hitchcock Memorial Hospital (MHMH) Ethics Committee, one of the first in the country. It has been described as one of the country's first fully operational ethics committees. Dr. Culver was the committee's first chair, succeeded by Dr. James Bernat, the Dartmouth neurologist. 
---
Medical Director Emeritus
Mervin H. Needell, M.D., M.A., who served as the UM Bioethics Programs' first Medical Director, died October 24, 2014. He was 90. Dr. Needell was present at the UM Bioethics Program's founding and participated in its earliest activities. He helped introduce bioethics into third-year medical clerkships and ethics rounds in the Department of Family Medicine. He also taught bioethics at Barry University and at Nova Southeastern University from 1991 to 2000. He was uncompromising…
---
Founder, Health and Human Values Programs
J. Phillip Pennell, 68, Professor of Clinical Medicine and Medical Director at the University of Miami Dialysis unit, died September 27th, 2007, at home in Coconut Grove. Dr. Pennell, while caring for dialysis patients, was a medical educator and researcher. Teaching was his passion and medical ethics his focus.
Read Full Bio »
---
Educator, Rhetorician
Dr. Julienne Prineas, a longstanding friend of and collaborator with the UM Ethics Programs, died January 30, 2010, in Winston-Salem, NC. Dr. Prineas was the elder daughter of Mr. Winsleigh Swynny and Gladys (June) Swynny (nee Johns). She is survived by her beloved sister, Yolande Oakley of Malacoota, Australia; a brother, Phillip Swynny of Sydney, Australia; her husband of 49 years, Dr. Ronald Prineas, Professor Emeritus at Wake Forest University…
---
Co-Founder, Therapeutic Jurisprudence
Bruce J. Winick was a Professor of Law and Professor of Psychiatry and Behavioral Sciences at the University of Miami Miller School of Medicine. He died Aug. 26, 2010. The co-founder of the school of social enquiry known as therapeutic jurisprudence, Winick was Director of the University of Miami School of Law Therapeutic Jurisprudence Center. He was the first the recipient of the Laurie Silvers & Mitchell Rubenstein Distinguished Professorship during the 2009-2010 academic year.