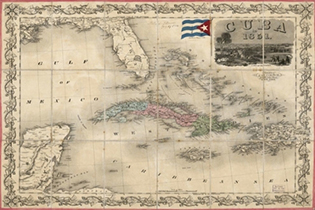 Los pensadores cubanos han desarrollado, durante los últimos 250 años, un caudal de ideas que ha sido considerado Filosofía Cubana.
El Programa de Ética de la Universidad de Miami ha desarrollado un proyecto "Plataforma de Filosofía, Ética y Bioética en Cuba". El objetivo principal es la creación de una plataforma Web que tenga un conjunto de recursos (libros, documentos, artículos y materiales audiovisuales) disponibles a todos aquellos especialistas, filósofos, historiadores, bibliógrafos y otros académicos interesados en conocer el legado de pensamiento filosófico y ético en Cuba así como contribuir con este proyecto.
Un segundo objetivo de la plataforma es crear una red de colaboración con distintas instituciones académicas, así como con especialistas que tengan a la filosofía, la ética y la bioética en Cuba en sus agendas de investigación.
Cuban thinkers developed over 250 years a large body of thought which many believe represents what could be called "Cuban Philosophy."
The University of Miami Ethics Programs have initiated a project –  "Plataforma de Filosofía, Ética y Bioética en Cuba" – one goal of which is to develop a Web-based repository for documents, books, articles and audiovisual materials to be available to students and specialists, philosophers, historians, bibliographers and others interested in learning the legacy of Cuban philosophical and ethical thought.
A second objective of the Platform is to foster and support international collaboration among academic institutions and specialists with an interest in Cuban philosophy, ethics and bioethics.
The Platform is conceived of as an apolitical forum for a celebration of the history of Cuban thought.
For more information, please contact ethics@miami.edu.