Esta página contiene una lista selecta de publicaciones filosóficas cubanas. Por favor, ayudenos a mantener esta información al dia y reporte cualquier error o enlace roto a ethics@miami.edu.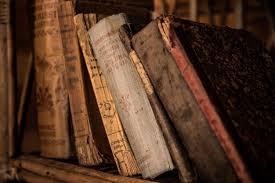 El Proyecto filosofía en español. Desde 1996, este proyecto ha potenciado el desarrollo, la difusión y el conocimiento de la filosofía construida y pensada en español. Uno de los valores de este espacio de filosofía está asociado a la recuperación del pensamiento filosófico cubano en el periodo correspondiente a la colonia y la república.
Temas

se publica, desde enero de 1995, con el propósito de constituir un espacio para la reflexión crítica y el debate de ideas, en torno a los problemas de la cultura y el pensamiento social contemporáneos en Cuba y en el mundo. Su perfil abarca las artes y las letras, los problemas de las ciencias sociales y humanísticas, la teoría política y la ideología.
Observaciones Filosóficas

es una revista que busca poner en ejercicio el espíritu crítico, la vocación investigativa, así como abrir espacios al debate como aventura de lo humano, sin verdades clausuradas que sofoquen el pensamiento. Es una revista que se encarga de promover lo mejor de la producción teórica en idioma español.
Portal de la filosofía en Cuba

donde se divulga la producción teórica cubana. Constituye un espacio de reflexión sobre cuestiones de interés universal vista desde la perspectiva cubana que se inició en la época colonial y se potencia en nuestros días. Esta no se reduce a una filosofía académica, sino se mantienen cerca de la realidad de cada momento.
The Cuban Heritage Collection

at the University of Miami collects, preserves, and provides access to primary and secondary sources of enduring historical, research, and artifactual value that relate to Cuba and the Cuban diaspora from colonial times to the present. The Collection supports the teaching, learning, and research needs of the University of Miami and the broader scholarly community.
Revista Cubana de Filosofía

. La ausencia de una revista especializada en temas de filosofía, hace concebir este proyecto editorial. Crear una revista digital que permita la difusión de los estudios filosóficos cubanos, que con el decursar de los años se va tornando una actividad estable, sistemática y de reconocimiento. Esta revista está urgida de ser un recurso de difusión que estimule la reflexión y la investigación, el intercambio con otros lectores del mundo, una vía para compartir. Con este propósito hacemos nacer esta empresa: crear esta Revista Cubana de Filosofía en formato digital.