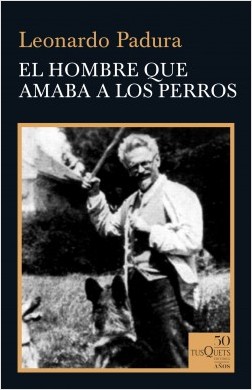 Leonardo de la Caridad Padura Fuentes, born in 1955 is perhaps Cuba's best-known novelist.
Padura has been awarded Cuba's National Prize for Literature and Spain's Premio Principe de Asturias de las Letras, and has been named a Chevalier of France's Ordre des Arts et des Lettres.
In a December 2018 interview with Antonio Correa at the University of Miami, Padura summarized his view of literature thus:
"...La literatura también ha sido una forma de vivir. Esto tiene un lado pragmático y una dimensión espiritual. El lado pragmático es que afortunadamente soy de los escritores que puede vivir de sus libros; es decir yo vivo de lo que escribo, pero, sobre todo, yo vivo para escribir esos libros y ahí esta la parte de la necesidad espiritual. Para mi terminar una novela tiene un carácter muy agónico y cuando digo agónico estoy utilizando todo el sentido de la palabra. Y es que me pasa algo muy curioso y es que cuando estoy terminando una novela -y tengo miedo terminarla- comienzo a sentir una extraña sensación de que esa novela es el fin de algo y ese fin de algo puede ser el fin mío. Puede ser si así se quiere un acercamiento a la muerte."