Inter-American Encounter on Scientific Integrity
PI: Sergio Litewka, University of Miami (Grant:1ORIIR160022-01-00)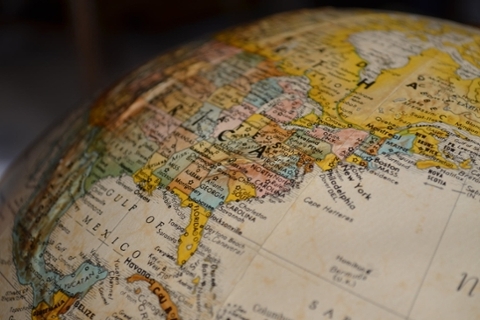 The overarching goal of this initiative supported by a U.S. Office of Research Integrity grant, was to foster a culture of research integrity in academic research institutions in Mexico through a conference entitled Inter-American Encounter on Scientific Integrity, co-hosted by the National Autonomous University of Mexico (UNAM) in Mexico City, Mexico.
The grant's Principal Investigator, Sergio Litewka, MD, and Study Coordinator, Elizabeth Heitman, PhD, organized a 20-member working group of researchers, educators, and administrators from UNAM and several other Mexican universities, to plan the meeting and undertake post-conference activities in research integrity.  In late Fall 2016, the members of the working group, together with fourteen other senior academics and university officials who expressed interest in the conference, were invited to respond to a brief anonymous planning questionnaire, approved by the University of Miami's IRB, that sought to identify key topics for discussion at the conference.  The questionnaire was intended both to provide an inventory of available institutional resources across the universities involved in the project and to set the tone for an in-person planning meeting at which the larger conference agenda would be developed.
The planning meeting took place on March 1st 2017 at UNAM's Graduate School.  Following an introductory presentation by Dr. Mark Frankel, former Director of the AAAS Program on Scientific Responsibility, Human Rights and Law, and a report on the results of the planning questionnaire, the participants discussed a number of issues in research integrity as they affect Mexican universities.
There was a general agreement among the meeting's participants that a successful conference and overall approach to promoting research integrity should address policies, infrastructure, and education.  Of these three elements, the group emphasized the need to focus on institutional policies relevant to research integrity.  The meeting participants determined that a conference date in late April or early May would fit within the academic calendar, and eight of the working group members agreed to be speakers on specific topics during that conference.
The formal conference "Integridad y Política Científica: Un Problema de Interés Global ("Integrity and Science Policy: A Problem of Global Interest") was held on May 3rd  2017 at UNAM's Institute for Biomedical Research in Mexico City.  70 participants from UNAM, nine other academic institutions, and three governmental agencies attended the conference, together with twelve presenters from Mexican nationwide universities, research funding agencies and scholars on scientific integrity.
Click here for the Final Report | Final Report Annex
---
The main topics addressed and their presenters: