UM Bioethics Institute Scholar Addresses Cuban Research Conference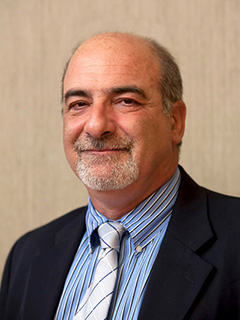 In apparently unprecedented presentations by a U.S. scholar, Dr. Sergio Litewka delivered two lectures to Cuba's National Coordination Center for Clinical Trials (CENCEC), the country's leading organization for human subjects research.
Dr. Litewka, director of international programs for the UM Miller School's Institute for Bioethics and Health Policy, gave plenary lectures on "The History of Research Ethics: Tragedy and Progress" and "International Perspectives on Research Integrity" as part of the VI International Workshop on Design and Management of Clinical Trials in the Havana International Conference Center November 7-11.
In addition to CENCEC (Centro Nacional Coordinador de Ensayos Clinicos), which this year marked its 25th anniversary, the conference was sponsored by the Cuban Ministry of Public Health, the Pan American Health Organization, the National Council of Science Organizations, the Cuban Society of Pharmacology and Roche, the pharmaceutical company.
Dr. Litewka's visit was coordinated by Dr.  Maria Amparo Pascual, the founder of CENCEC and its director from 1991 to 2015. She is now a consultant for the institution as well as a member of the Experts Group of the Cuban Technical and Scientific Program on Vaccines.
Other Cuban experts gave talks on "Challenges in Cuban Research Ethics,"  "Bioethics Education in Cuba," and "Conflicts of Interests in Clinical Trials."
Additional speakers included Dr. Daniel Ciriano, Roche's Latin America director, who lectured about the role of industry in clinical trials; and Dr. Christian Morales Fuhrimann, PAHO's local representative, who discussed clinical trials and the efficiency and sustainability of health systems.
Other sessions addressed current and future issues for clinical trials in Cuba.