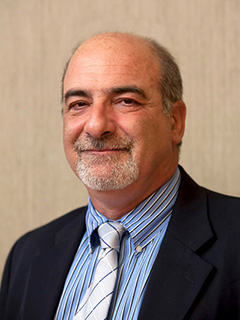 The Presidential Commission for the Study of Bioethical Issues was created by President Obama in November 2009. It advises the President on bioethical issues that may emerge from advances in biomedicine and related areas of science and technology.
In March 2011, the Commission, at President Obama's request, established the International Research Panel to conduct a "thorough review of human subjects protection to determine if Federal regulations and international standards adequately guard the health and well-being of participants in scientific studies supported by the Federal Government." The Panel's final report, published in December 2011, is titled Research Across Borders.
Institute for Bioethics and Health Policy Ethics faculty member, Sergio Litewka, M.D., MPH, was appointed to this Panel on March 1, 2011. Dr. Litewka, who holds an appointment in the Department of Surgery, directs the Ethics Programs' international projects and is director of international operations for the UM-based CITI Program. He contributed to the drafting of the Panel's recommendations. The overarching report, Moral Science: Protecting Participants in Human Subjects Research, was published in December 2011.
Dr. Litewka testified before the Panel in May 2011 (streaming video), and his work has been featured in a number of venues, including Washington University in St. Louis.
Links: