Psychiatrist, ethicist, author, corportate leader and digital health expert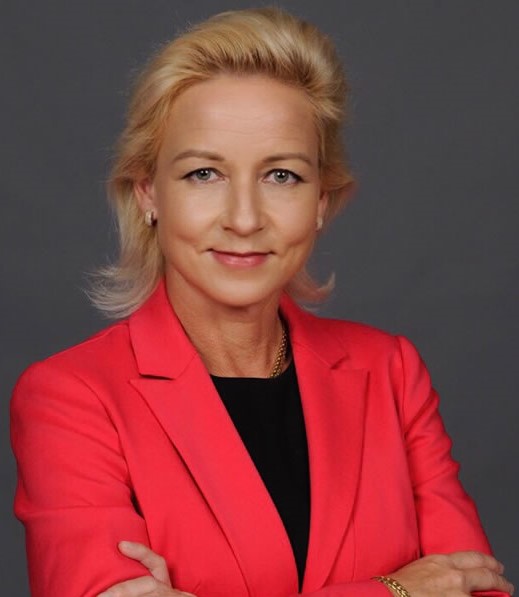 Dr. Vasiliu-Feltes is a Diplomate of the American Academy of Child and Adolescent Psychiatry, the American Board of Psychiatry and Neurology, and a Distinguished Fellow of the American Psychiatry Association. She has a longstanding interest in bioethics.
She holds bioethics certifications from Harvard University and the National Institute of Health, is an Advisory Partner at Virtue Consultants, an international ethics consultancy firm, and an expert advisor on digital identity and digital ethics for the European Union's Blockchain Observatory and Forum. Dr. Vasiliu-Feltes previously served as Chief Ethics Officer for the Government Blockchain Association, and Chief Quality and Safety Officer at UHealth and MEDNAX, a national medical group.
During her academic career at the University of Miami Miller School of Medicine, she served on the Pediatric Bioethics Committee, the UMMG Faculty Council, and UM Faculty Senate. While serving as President of Detect Genomix, a precision medicine company, she led several national maternal, pediatric, and neonatal ethics initiatives. She is a passionate digital ethics advocate, and has volunteered for the Florida Psychiatric Society's Human Rights and Abuse Committee. She is a member of the College of Healthcare Executives, the American Society for Healthcare Risk Management, the International Board Federation of Safety Managers, the National Association of Healthcare Quality, the American Society for Quality, the Government Blockchain Association and Women in AI.
Dr. Vasiliu-Feltes completed her medical residency and fellowship at Columbia University College of Physicians and Surgeons in New York. She earned her Executive Master's in Business Administration (EMBA) with a focus on healthcare policy and management at UM's Herbert Business School, where she continues to teach a Business Technology course for the Healthcare EMBA Class. Additionally, she completed several post-graduate certifications at Harvard, MIT, and Stanford Universities.
At Columbia University, she earned the Excellence in Research award; at the UM Miller School she earned Teacher of the Year award twice. She has managed a complex research portfolio, closely collaborated with the CTSI on several large projects and served as principal investigator or co-PI for 24 clinical trials.
She has given more than 200 lectures, seminars, and grand rounds as well as numerous faculty development courses.
Selected Publiations
---
Contact Information 
E-mail: drvasiliufeltes@gmail.com