Visiting Scholar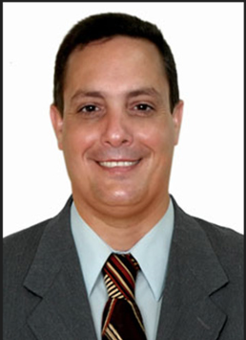 Roberto Cañete Villafranca, MD, MS, PhD, is a titular member of the Cuban Academy of Sciences, director of the Matanzas Council of Scientific Societies of Health as well as senior researcher and professor of parasitology and bioethics at the University of Medical Sciences in Matanzas, Cuba. He is Vice-President of the Cuban Society of Microbiology and Parasitology in Havana, President of the Cathedra of Bioethics in Matanzas, and Invited Faculty of the Caribbean Research Ethics Education Initiative –CREEI. His areas of expertise include clinical trials, research ethics, ethics and public health, parasitology, and the development of public health professionals and students' ethical attitudes and behaviors.
Dr. Cañete Villafranca received his MD degree at the University of Havana in 1997, and his certification as Master in Parasitology and Specialist in Medical Microbiology at the Tropical Medicine Institute Pedro Kourí in Havana in 2001 and 2002, respectively. In 2009, he received his PhD in Medical Sciences from Havana's University of Medical Sciences with a dissertation about the evaluation of the efficacy and safety of alternative drugs in the treatment of Giardia duodenalis infection in children. He also received a post-Doctoral Training in Bioethics by the University of Brasilia, Brazil in 2010 and training in research ethics from different international organizations and institutions. 
Dr. Cañete Villafranca is the author of more than 70 scholarly articles and book chapters. His current research is focused on ethics and public health as well as in ethics research. He is also involved in programs for the control of intestinal parasitic infection at community level, and the designing and carrying out of clinical trials in resource-limited settings.
Selected Publications
---
Contact Information 
Email: roberto.villafranca@infomed.sld.cu
Tel: +53-45-244591
      +53-53-289356
Council of Scientific Societies of Health
University of Medical Sciences
Matanzas City, Cuba. CP: 40100