Emeritus Director, Clinical Ethics Program (Retired)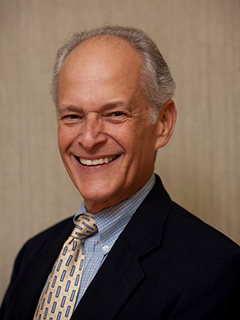 Dr. de Velasco, Voluntary Associate Professor of Medicine, received his medical degree from the University of Miami Miller School of Medicine. After his medical internship at Jackson Memorial Hospital he joined the Indian Division of the Public Health Service where he served as a medical officer in the Zuni and Navajo reservations for two years. Returning to Miami, he completed his internal medicine residency and nephrology fellowship at the Jackson Memorial/Veterans Administrations programs with the University of Miami. He is board certified in internal medicine and nephrology.
Dr. de Velasco practiced nephrology in the Miami area for about 30 years, serving on numerous medical staff committees in local hospitals. He is past president of the Florida Society of Nephrology and former Medical Director of Kendall Dialysis Center. He chairs the Baptist Health System Bioethics Committee and the Clinical Ethics Committee at Baptist Hospital of South Florida. His main philosophical interests are in Pragmatism, the ethics of organ donation, and empathy as grounding medical ethics and morality.
Special Publications

De Velasco, R. Ethics and Medical Futility. The Ethics Matters Initiative of the Salim El-Hoss Bioethics & Professionalism Program a the Aub Faculty of Medicine & Aub Medical Center. Bay Route, Lebanon. October 31, 2013.
---
Contact Information 
E-mail: develasco.r@gmail.com